BECOME UNSTOPPABLE
Achieve, BETTER, FASTER, more efficient RESULTS and understand one of the MOST IMPORTANT foundational skills for any dog handler or trainer.
Master this skill,

master your dog training.
"DOGS SPEAK THROUGH MOVEMENT,
IN ORDER TO CLEARLY COMMUNICATE, WE MUST

LEARN TO TRANSLATE TROUGH MOVEMENT"
Join Nino, founder of STSK9
Register Here
We won't send spam. Unsubscribe at any time.
IT ALL STARTED WITH A

FEAR OF DOGS
I know the struggle. I started out at the very bottom with no experience & fear of dogs. On my journey, I overcame my anxiety & DISCOVERED THE SECRET TO DOG TRAINING SUCCESS.
While mastering OBEDIENCE, and creating the PERFECT HEEL, I reached the HIGHEST LEVELS in PROTECTION & BITE WORK and eventually trained 3 of my own Elite Certified Police Dogs. As a Police K9 Instructor, there was one thing that gave me success.
I can help you to AVOID ALL OF THE STRUGGLES & obstacles faced as a dog handler or trainer and teach you what will be the FOUNDATION TO YOUR SUCCESS.
DON'T REGRET MAKING THIS
NO. 1 DOG TRAINER MISTAKE
Most dog trainers fade too early. Most MISS TECHNICAL SKILL and the ONE THING needed to have a strong enough FOUNDATION FOR SUCCESS.
DOES YOUR

DOG

UNDERSTAND THE TASK?
When you find your dog lagging, being sloppy, with low energy and less focus it's because you lack SKILL.
CREATE THE

ULTIMATE BOND
Learn how to build TRUST AND RESPECT. Develop SYNC, SPEED & PRECISION. Create a clear channel of communication and become an UNSTOPPABLE TEAM.
Learn how to BECOME

UNSTOPPABLE
REGISTER HERE
Join Us - it's FREE!
We won't send spam. Unsubscribe at any time.
THE IMPACT

OF

MOVEMENT
Watch the video below to see how your movement dictates the success of the dog.
SYNC
Think of all the details of how you'd like to move with your dog & how you'd like your dog to move with you, completely in sync.
SPEED
Speed is important because more can get done in a short period of time. It is an important aspect to utilize. Fast means fulfilled and stimulated.
PRECISION
Pay attention to the way you move alone and with your dog - master this, and both you and your dog will be set up for success.
THOUGHTS SHARED BY OUR

STUDENTS
STUDENTS JUST LIKE YOU |
STUDENT SUCCESS
MOST

DOG TRAINERS & OWNERS BELIEVE THAT THEY TRAIN SHOULD
THE SIT & RECALL

FIRST

These are important to train, but shouldn't be the first on your list. FIND OUT WHY IN THIS WEBINAR.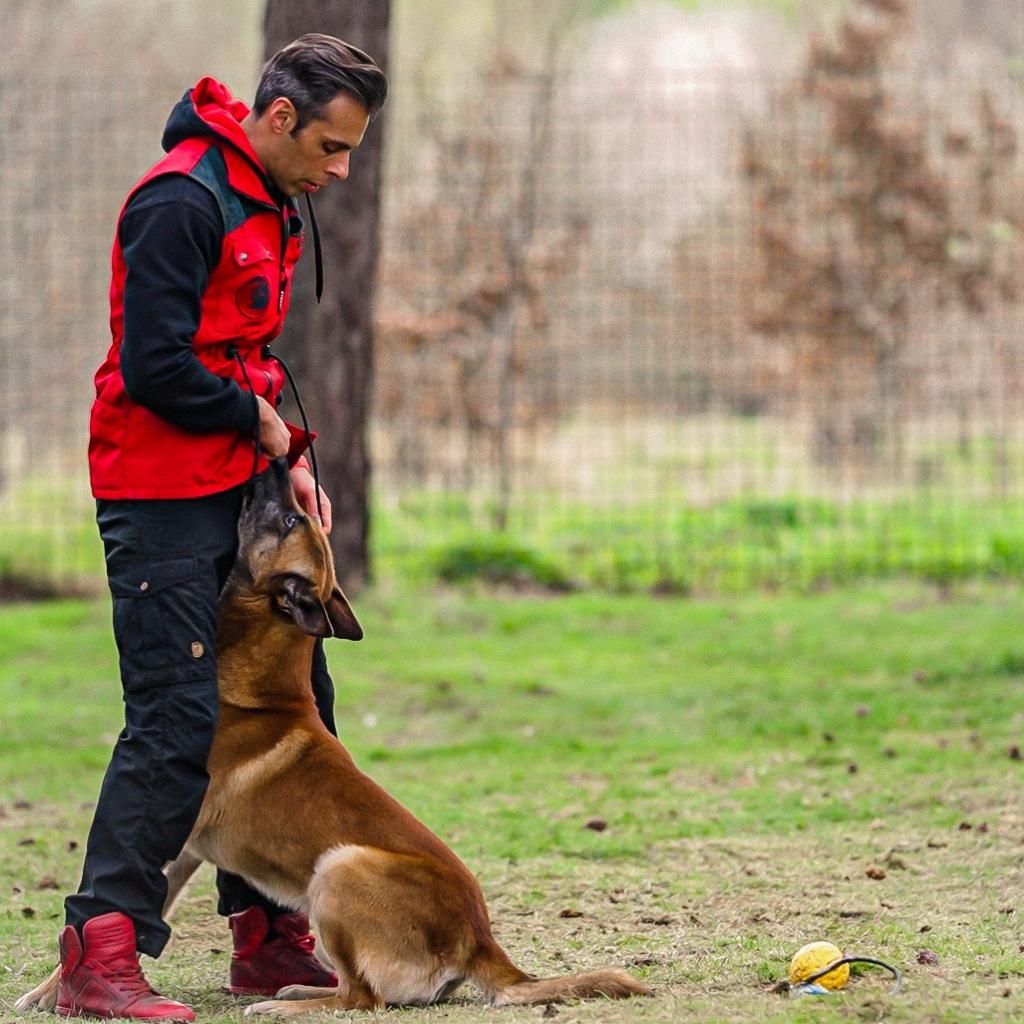 TIME TO CHECK

YOUR PRIORITIES

Without skill and knowledge on how to manipulate dog psychology, the recall, for example, won't be solid and sustainable - it is an important command to teach, might as well do it right.
Join Nino, founder of STSK9
Learn the Secret to Your Dog Training Success.
Even better - it's FREE!
We won't send spam. Unsubscribe at any time.